Unique Opportunities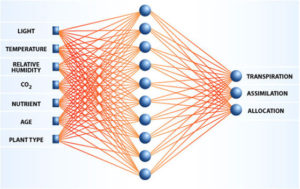 There are several applications that already use automated greenhouse technology.
There is no need to re-invent these systems for what they are designed to do, which is mostly grow lettuce, tomatoes and other hydroponic favored varieties. Hydroponics is the easiest method to get Organic Certified, and is the most common method for large scale food production, which enables food to stay more fresh longer, thus spending a longer time in the supply chain.
What is needed is a safe, secure, affordable, and consistent way to log / interact with the greenhouse data that is produced from the length of the food's production.